Who are we?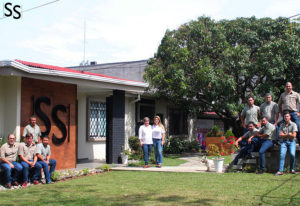 Son Soles is a business that specializes in the decoration and design of spaces, rooms and business.
We also dedicate to the organization of all types of event.
It was founded in 1988, and we count with more than 25 years of experiences in advising our clients with their events and important dates. Our trajectory has let us develop all types of projects at the government and private level as well as in and outside Costa Rica.
Our reason for being, are our customers so we work under high quality standards focused on satisfying your needs, providing personalized advice.
Being experts in what we do, we have a wide range of services within which we highlight our service of Weekly Decorations with natural flowers for both rooms and businesses, the attention of Daily Orders of floral arrangements, as well as the Design and Maintenance of gardens.
Training and Experience